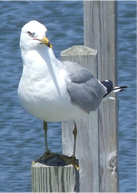 Questions?
e-mail us at:
info@lakecountrybooks.com
or call:
952-470-6818
If you're looking for Lake Country Booksellers' store in White Bear Lake, that's NOT US! Please call their store directly. We are a online-only business.
About Us

Join our fan page on Facebook!
Do you like our site? Click the button below to recommend us to others searching on Google!



Great deals, EVERY day!


There was much hype from every media source last weekend about "Black Friday," "Small Business Saturday," and "Cyber Monday." While we don't have a big advertising budget to jump into the fray, know that those days - and the shopping days to come - are very important to us as well. When you choose to support a small business like ours, we do our utmost to thank you with great prices, quality products, excellent service, and fast shipping.



We can also thank you for your business with this Free Gift. Purchase any item or combination of items from our website totaling $15 or more (not including shipping) and get a FREE "Alfred Hitchcock: A Legacy of Suspense" DVD set. Containing 20 films on 4 DVDs, the set contains some of Hitchcock's earliest work, including several silent films from the 1920s, lesser-known films from the 1930s, and a couple episodes from his "Alfred Hitchcock Presents" TV series. For a full contents list see the image here. To get your free set, enter Promo Code FREEDVD once you've put $15 worth of merchandise in your cart and you're ready to check out. Makes a great stocking stuffer!

Our web site is full of great gift ideas, including a large selection of brand new, in-the-shrink-wrap DVDs we just added to our inventory. We have lots of choices for family entertainment, children's movies, Christmas movies, action/adventure - even a good selection of movies in Spanish! Please note that not all of the DVDs listed on our web site our new - some are gently used - so check individual listings for the condition.

Of course, we always have a wonderful selection of used and new books. If you're a quilter or love crafts, browse our Crafts category. We've just added many gently-used books there too.

Lake Country Books and More is an independent seller of used, new, out-of-print, and hard-to-find books, music and movies. Welcome to the Lake Country. Sit back, relax, and browse through our many listings. Thanks for stopping by!



Looking for something in particular? Search for specific items using the search bar on the left. You can search by title, author, publisher, ISBN (no dashes), UPC code, or any combination. Don't know the full title or author's name? Enter the words you do know, and we'll come up with the best matches we have. Click on a category/sub-category from the list on the list to browse everything we have by subject or genre.

Ready to checkout? Simply go to your shopping cart.