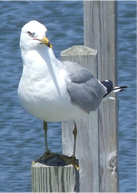 Questions?
e-mail us at:
info@lakecountrybooks.com
or call:
952-470-6818
About Us

Join our fan page on Facebook!
Do you like our site? Click the button below to recommend us to others searching on Google!



April Showers...


... are good opportunities to stay indoors and read or listen to music. Or both!

We're adding new inventory daily. We cover every subject imaginable - have fun browsing and see what you find! Some of our newest items are shown below.

We carry a wide variety of new and used books, CDs, and DVDs. Check out our subject list to the left to browse our inventory. Questions? We're just a phone call or e-mail away, and will be happy to help.


Looking for something in particular? Search for specific items using the search bar on the left. You can search by title, author, publisher, ISBN (no dashes), UPC code, or any combination. Don't know the full title or author's name? Enter the words you do know, and we'll come up with the best matches we have. Click on a category/sub-category from the list on the list to browse everything we have by subject or genre.

Ready to checkout? Simply go to your shopping cart.