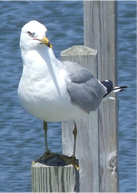 Questions?
e-mail us at:
info@lakecountrybooks.com
or call:
952-470-6818
If you're looking for Lake Country Booksellers' store in White Bear Lake, that's NOT US! Please call their store directly. We are a online-only business.
About Us

Join our fan page on Facebook!
Do you like our site? Click the button below to recommend us to others searching on Google!



New Year, New You?


If the new year has inspired you to make some resolutions, we're here to help. Browse through our listings on diet, health, relationships, fitness - we've got lots of choices to inspire and instruct. If you've resolved to save more money this year, you're in the PERFECT spot! Most of our current, in-print titles are offered at a significant savings over cover prices. And if the copy is used, it's even cheaper! Below are a few idea-starters; our menu to the left shows the many categories we have to offer. And most have sub-categories too, for more focused browsing.

Lake Country Books and More is an independent seller of used, new, out-of-print, and hard-to-find books, music and movies. Welcome to the Lake Country. Sit back, relax, and meander through our many listings. Thanks for stopping by!



Looking for something in particular? Search for specific items using the search bar on the left. You can search by title, author, publisher, ISBN (no dashes), UPC code, or any combination. Don't know the full title or author's name? Enter the words you do know, and we'll come up with the best matches we have. Click on a category/sub-category from the list on the list to browse everything we have by subject or genre.

Ready to checkout? Simply go to your shopping cart.