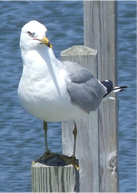 Questions?
e-mail us at:
info@lakecountrybooks.com
or call:
952-470-6818
If you're looking for Lake Country Booksellers' store in White Bear Lake, that's NOT US! Please call their store directly. We are a online-only business.
About Us

Join our fan page on Facebook!
Do you like our site? Click the button below to recommend us to others searching on Google!



Time to order textbooks!


It's time to start thinking about back-to-school - and for college students, textbooks can be an expensive proposition. Even used copies at the college bookstore can set you back big bucks!

So what's a thrifty student (or parent) to do? Seek out independent alternatives, like Lake Country Books and More! We're an independent seller of used, new, out-of-print, and hard-to-find books, music and movies. Our entire inventory is on this site, at prices better than anywhere else. We're not paying some other site's high fees when you purchase items here, which means you aren't paying those fees either, hidden in higher prices. With us, you'll also get personal service, excellent packaging, and quick shipping that the mega-sellers simply can't provide.

Welcome to the Lake Country. Because smaller is sometimes better.



Looking for something in particular? Search for specific items using the search bar on the left. You can search by title, author, publisher, ISBN (no dashes), UPC code, or any combination. Don't know the full title or author's name? Enter the words you do know, and we'll come up with the best matches we have. Click on a category/sub-category from the list on the list to browse everything we have by subject or genre.

Ready to checkout? Simply go to your shopping cart.