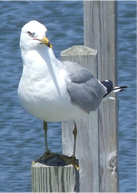 Questions?
e-mail us at:
info@lakecountrybooks.com
or call:
952-470-6818
About Us

Join our fan page on Facebook!
Do you like our site? Click the button below to recommend us to others searching on Google!



We are an Amazon.com Affiliate. If you can't find what you need on our site, you can shop for any of Amazon's products through our link. We get a small commission, and you won't pay a dime more for your merchandise than if you'd accessed Amazon directly. It's a way to support an independent bookseller and still shop the big guys!



Click here to open a new window to Amazon.com


For American Sign Language Students we've assembled all of the commonly-required ASL and Interpreting textbooks into one location. We've also included support materials, such as dictionaries, videos, and books for teach children ASL. Powered by Amazon, these prices are often MUCH cheaper than campus bookstores.