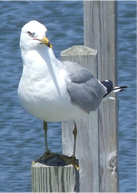 Questions?
e-mail us at:
info@lakecountrybooks.com
or call:
952-470-6818
About Us

Join our fan page on Facebook!
Do you like our site? Click the button below to recommend us to others searching on Google!



Lake Country Books and More > 3 Buck Books > Nonfiction
3 Buck Books - Nonfiction
Choose any nonfiction title on these pages for just $3! Enjoy huge savings off the cover price. Our subject selection is broad - there's something for everyone!

You can browse for more specific subjects by clicking a sub-category on the left.